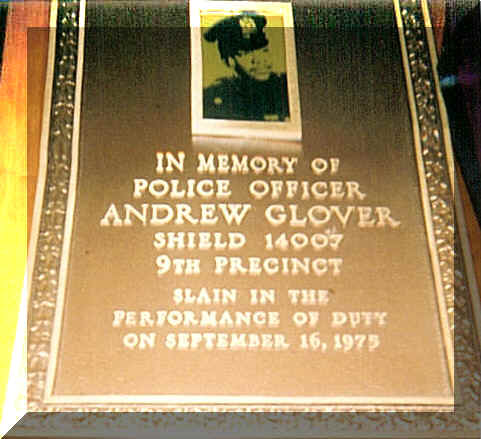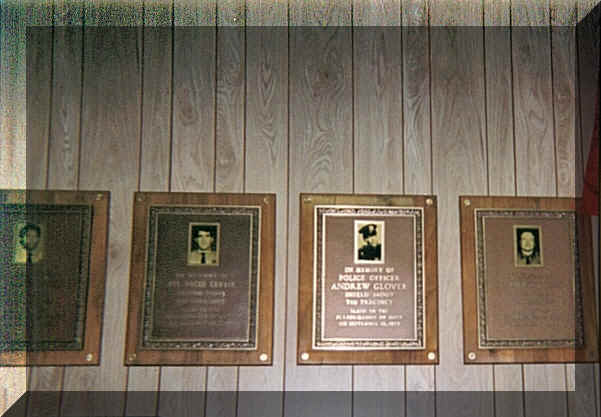 The plaques are behind the front desk inside the 9th Pct. Station House, on 5th Street between first & second Ave. The Station House for the TV Series, "NYPD Blue."
The Andrew Glover Center is on 6th Street & Avenue B, just one block from where the Officers were murdered when they stopped a vehicle for a traffic infraction around 10:00 P.M. inside the block of 5th Street and Ave B., on September 16, 1975. Person driving was wanted for bank robbery, and one of the people that Joe Sanchez Picon was investigating concerning the Avilez' gang.
The Killing of Police Officer Andrew Glover and Sgt. Frederick Reddy is a sad, tragic one. It could have been prevented had the Commanding Officers at the 90th & 9th Pct., heeded Joe's and Glover's warning about the Freddy Avilez' gang in the Lower East Side. This story of the cover up is told in the Joe Sanchez Picon's novel, -The Blue wall: "The last heartbeat", which Joe is looking to get published.


Keith Levine

click nane for more info

photo for larger image
Two Policemen Are Slain;
East Side Gunman Escapes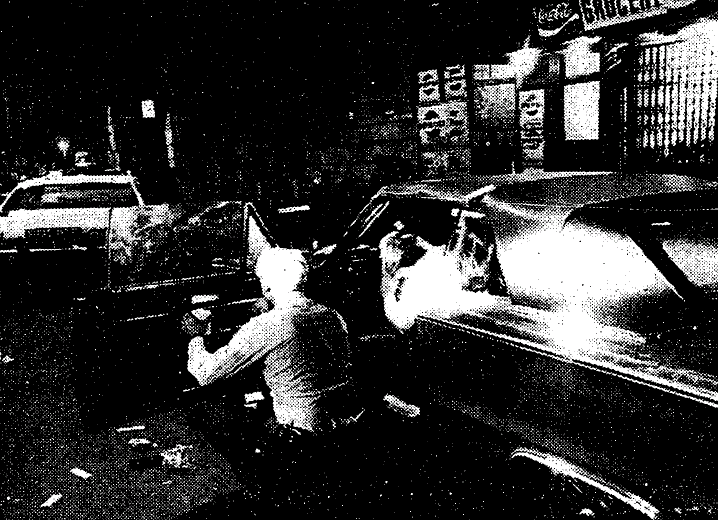 This is an archive photo from September 16, 1975, of police dusting the suspect's car, used by the suspect who gunned down Patrolman Andrew Glover and Sgt. Frederick Reddy, when they pulled the car over for a traffic infraction on 5th. Street & Avenue B. Detectives were not yet aware that the suspect was wanted for bank robbery. This was the same suspect that Joe Sanchez Picon had warned his commanding officer at the 90 Pct. Joe had also warned Andrew Glover and his commanding officer. "This is not Park Avenue, let the f**ks kill each other," said Joe's commanding officer. "Well, F**ks just don't kill each other. One day a cop is going to run into one of these bad boys, and get killed," Joe sadly responded. Ironically enough, that cop was Joe's friend, Police Officer Andrew Glover and Sgt. Frederick Reddy. This is the inspiration for the story that Joe wrote and can be read in his published book "Latin Blues".

Source code & object code Copyright 1995: WWW.TroubleShooterServices.com
Subject to terms of license agreement.